What is the
MAJORA'S PROJECT?

A TRIBUTE 
MAJORA – is a tibute to EIJI AONUMA & YOSHIAKI KOIZUMI for their incredible work on Majora's Mask Game.
THE PROJECT
MAJORA – The Legend of Zelda™ Story is a 26-minute pilot dedicated to the creation of an eight-episode mini-series as part of The Majora's Project.
THE STORY
The story of MAJORA'S PROJECT tells of an obsessive quest from early childhood through adulthood, diving the main character into madness. The uncontrollable passage of time and the acceptance of his own state. The mourning and depression buried beneath the many "masks" present in the story.
Madness and obsession are at the center of the story, they follow the main character and accentuates the dramatic face of the situations. In perpetual motion between good and evil, the main character will make difficult choices. The story will treat "madness" as a single entity with a complex and unilateral relationship with the main character.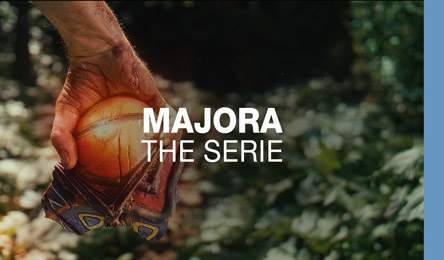 THE SERIE EPISODES

EPISODE 2 : Notion of time

EPISODE 4 : Far from home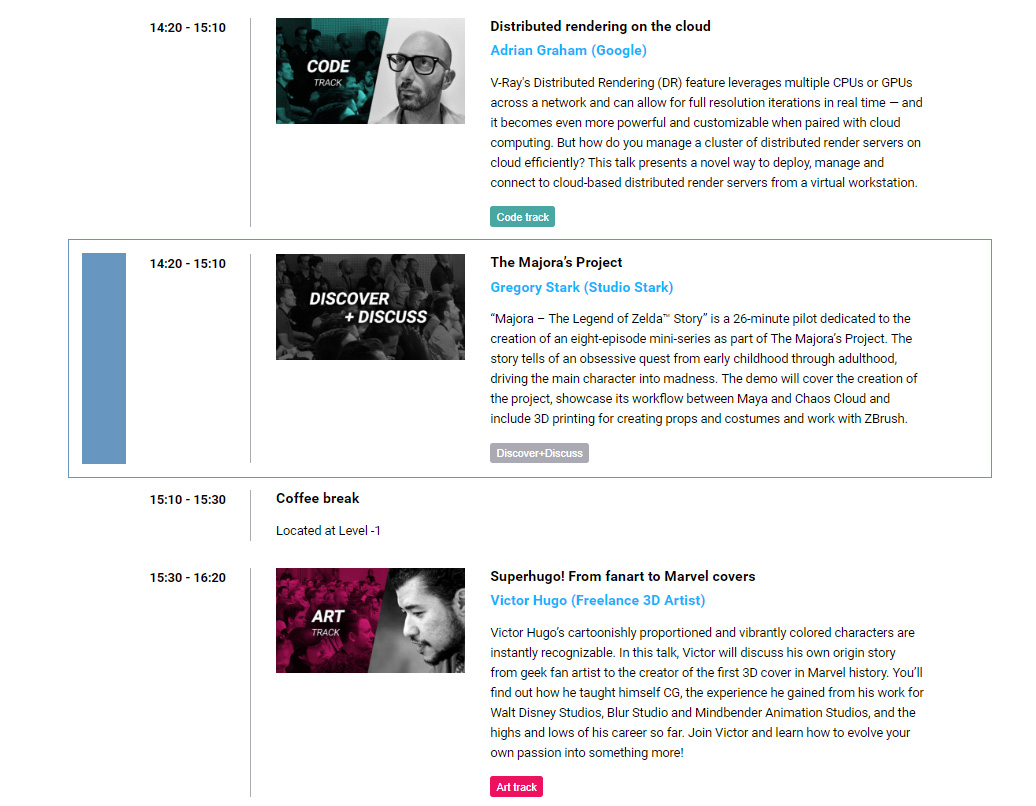 Presentation at
TOTAL CHAOS 2019

PROJECT DISPLAY
The short film "MAJORA" and the "PROJECT MAJORA" was presented at the Chaos Group's "Total Chaos" event in Sofia – Bulgaria on May 17, 2019.
The demo will cover the creation of the project, showcase the workflow between Autodesk™ Maya and Chaos Cloud and include 3D printing for creating props and costumes and work with Pixologic™ ZBrush.
TOTAL CHAOS: THE KEYNOTE
Chaos Group launched its second annual computer graphics conference with a keynote focused on research, community support and the latest product news.
TOTAL CHAOS: DAY ONE RECAP
Ian Spriggs exclusively unveils his latest portrait, Vlado on new V-Ray Next for 3ds Max features, women in tech panel plus more from Chaos Group's conference.
TOTAL CHAOS: DAY TWO RECAP
Total Chaos's last day was a cornucopia of cool CG content covering everything from the world's biggest buildings to the universe's biggest bad guys.
MAJORA
The Short Film
DESCRIPTION
TYPE : "MAJORA" IS A UNOFFICIAL FILM WITH
NO AFFILIATION WITH NINTENDO
IS A NOT-FOR-PROFIT FILM AND FREE OF CHARGE
COPYRIGHT "THE LEGEND OF ZELDA™" : Nintendo™
 PARTNER FOR CG RENDERING : CHAOS GROUP LTD. [LINK]
RENDERING ENGINE FOR CG SHOT : VRAY NEXT
RENDERFARM : VRAY CLOUD
RENDER OUTPUT : 3840 x 2160 / .EXR

WRITTEN AND DIRECTED BY : GREGORY STARK
CINEMATOGRAPHY AND PRODUCTION : STUDIO STARK
ORIGINAL GAME STORY : EIJI AONUMA & YOSHIAKI KOIZUMI
SCENARIO AND ADAPTATION OF THE EXTENDED UNIVERSE : GREGORY STARK
ACTORS : TONI STARK, PIERRICK MARCHAND, HUGO GERARD, ENZO STARK, CHRISTELLE TOSCANO
VOCAL : STELIOS COMNINELIS & DEBORAH GATES
VOICE OVER : ALAIN GORLA
 TECHNICAL & ACCESSORIES : WILLY PHILIPPET
CAPTURE : PANASONIC LUMIX GH5
OPTIQUE : SIGMA 18-35 ART + Métabones Speedbooster 0.75xl
STABILIZER : DJI RONIN-M
AERIAL CAPTURE : DJI S1000 + OLYMPUS 7-14mm F/2,8
UNDERWATER CAPTURE : GH5 + IKELITE DL200
DURATION : 26-mns
FORMAT : 2.35.1 – 4K – 10BIT 4.2.2 – 25p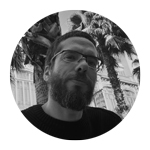 Stelyos_C & Debby Gates
Singer / Vocal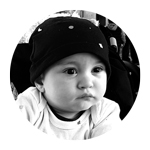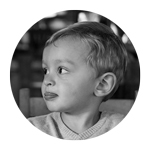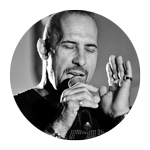 Alain Gorla

Voice over / Vocal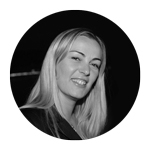 Christelle Toscano

Actress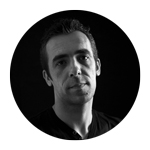 Willy Philippet

Technical & Accessories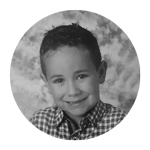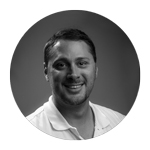 We talk about it on Facebook
Zelda Informer on Facebook
Majora : un futur pilote de série dans l'univers Zelda
27 mai 2019
Gregory Stark nous dévoile le teaser de MAJORA – A Legend of Zelda™ Story, un projet pour le moins atypique entre pilote et fan-film situé dans l'univers de la célèbre licence The Legend of Zelda de Nintendo.
L'objectif : aboutir à la création d'un pilote de près de 30 minutes pour une éventuelle minisérie télévisée. Outre des partenaires de diffusion, il faudra évidemment aussi convaincre Nintendo : le groupe japonais n'est à ce stade pas associé au projet.
En revanche, le pilote bénéficie de l'appui de Chaos Group, d'où la présence de Gregory Stark il y a quelques jours à l'évènement Total Chaos en Bulgarie.
Les premières images sont prometteuses, et les éléments donnés par Gregory Stark le sont encore plus : prises de vue sous-marines, accessoires et costumes faits maison, utilisation de l'impression 3D…
Les thématiques abordées seront diversifiées : folie, obsession, passage du temps et acceptation ou encore le deuil et la dépression enfouis derrière de nombreux masques présents dans le scénario. La folie, en tant que point central, sera personnifiée et aura une relation complexe avec le personnage principal.
Sans plus tarder, voici le teaser, suivi d'une vidéo de présentation du concept et des coulisses :
CHECK OUT THIS TEASER FOR UPCOMING FANMADE MAJORA'S MASK MINI-SERIES
June 12 2019 by Alexis Anderson
The story of Majora's Mask is unendingly engaging, due in large part to the existential elements of both the main plot and various characters' arcs. French production company Studio Stark is endeavoring to capture this riveting tone in a 26-minute pilot for its upcoming project "MAJORA – The Legend of Zelda™ Story." A stunningly rendered teaser for the pilot was recently released which hints at the protagonist's core struggle between good and evil.
The project is a tribute to Eiji Aonuma and Yoshiaki Koizumi who developed the story of Majora's Mask. As such, its characters must face difficult decisions, the unrelenting passage of time, and the masking of emotions in response to loss. It's unclear if the plot follows Link or another hero, but the protagonist will grapple with issues of madness and obsession as he continues on his journey.
The full pilot is expected to release in May 2020 and is intended to kick-off an eight episode mini-series if well received. Gregory Stark is writing and directing the film, with Studio Stark 3D printing many of its stellar props. Studio partner Chaos Group is also helping produce the incredible CG renderings. More information on the project can be found at Studio Stark's website.
This project looks gorgeous and feels like a heartfelt homage to the game, so I will certainly be looking out for the full episode next year. I also like that it will explore how adventuring can affect a child as he grows. Seeing such a little kid in this trailer really struck me, since I've never perceived Link as that small and lonesome.
What do you think of the teaser? Are you looking forward to the pilot? Share your thoughts in the comments below!